Third Time's a Charm?
The Roughneck's front office was faced with the unenviable task of naming the franchise's third head coach in as many months. They are hoping there won't be a fourth coaching search anytime soon. After selecting two coaches from the college ranks, Les Miles and Kliff Kingsbury, this time the Roughneck's centered their focus on coaches with pro football experience.
Introduced as the new Oklahoma head coach this afternoon was Raheem Morris, a former NFL head coach and long-time assistant in the league. Morris has 16 years of NFL coaching experience, most recently spending four seasons with the Atlanta Falcons assistant head coach, while also serving at different times as both offense and defense passing game coordinator.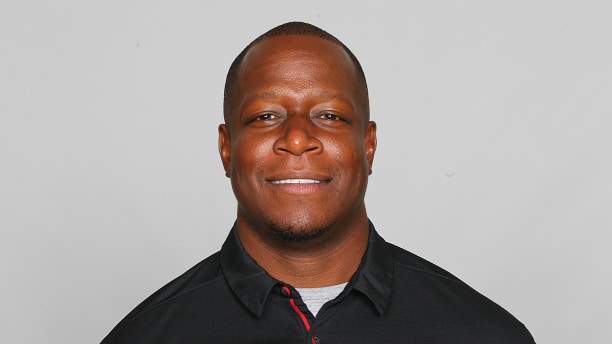 Morris joined the Falcons after spending three seasons as the defensive backs coach for the Washington Redskins. In 2012, he helped Washington's defense finish tied for fifth in the NFL with 31 takeaways. The Redskins scored four defensive touchdowns in 2012, including two from the secondary. Morris oversaw a unit that tied a league-high with 94 passes defensed and ranked fifth in the NFC with a 3.3 interception rate.
Prior to arriving in Washington, Morris spent three seasons as the head coach of the Tampa Bay Buccaneers from 2009-2011. He was the league's youngest head coach in 2009 and in 2010, his team finished with a 10-6 record. The Buccaneers made their best turnaround in franchise history in 2010 after going 3-13 in 2009.  In NFL history, there have only been four head coaches who were younger than Morris.
Roughneck's owner Alberto Garcia was effusive in his praise of Morris, "Raheem has a reputation as someone who gets the best out of his players. His guys go out there and play hard for him. They respect him. He's learned a lot from his time as Tampa head coach and has worked hard to improve himself since that opportunity. Just look at his years in Atlanta. He was not only defensive passing game coordinator, he then became offensive passing game coordinator. He wanted to make sure he was learning the intricacies of the game on both sides of the ball. He's a prodigious student of the game and  we look forward to him bringing that knowledge to the Roughnecks."
Oklahoma Roughnecks coaching staff:
Head Coach: Raheem Morris
Associate Head Coach: Terry Bowden
Offensive Coordinator: Eric Morris
Defensive Coordinator: Jackie Shipp